Top 5 Things to do in Paso Robles
Paso Robles is a hidden gem located in the heart of Central California, known for its picturesque wineries and natural hot springs. As the temperatures warm up and the flowers start to bloom, springtime is the perfect season to explore all that this charming town has to offer. From wine tasting to outdoor adventures, here are the top 5 things to do in Paso Robles during springtime.
1. Wine Tasting: Paso Robles is home to more than 200 wineries, making it a wine lover's paradise. Springtime is the perfect season to explore the wineries and taste some of the best wines in the region. Many wineries offer outdoor tastings, which allow you to enjoy the stunning views while sipping on your favorite wines. Some of the top wineries to visit include Eberle Winery, Tablas Creek Vineyard, and DAOU Vineyards.
2. Hot Springs: Paso Robles is known for its natural hot springs, which offer the perfect way to relax and unwind. The hot springs are located in the heart of wine country, surrounded by rolling hills and vineyards. Some of the top hot springs to visit include River Oaks Hot Springs Spa and Franklin Hot Springs.
3. Outdoor Adventures: Paso Robles is also a great destination for outdoor enthusiasts. From hiking to biking, there are plenty of opportunities to explore the surrounding nature. The Salinas River Trail is a popular spot for hiking and biking, offering stunning views of the river and surrounding hills. If you're looking for a more challenging hike, the nearby Santa Lucia Mountains offer several trails that will take you through lush forests and rocky terrain.
4. Third Wheel Tours: Third Wheel Tours is a unique way to explore Paso Robles, offering guided tours on motorcycles sidecars. These tours allow you to explore the town and its surroundings while enjoying the fresh air and beautiful scenery. Third Wheel Tours offers several tour options, including wine tasting tours, scenic outdoor adventures, and private picnics on the vineyard.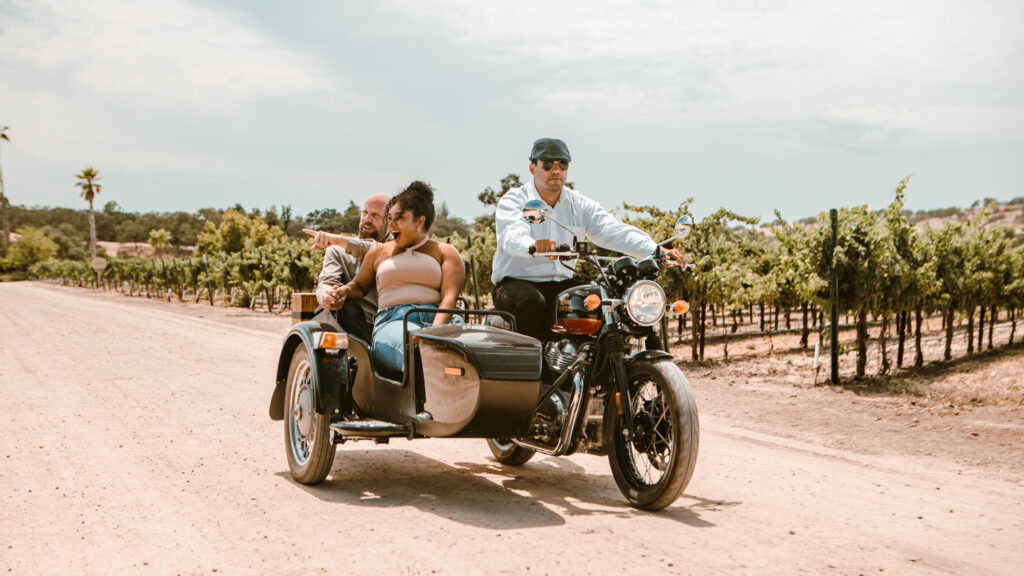 5. Paso Robles Pioneer Museum: If you're interested in learning about the history of Paso Robles, the Pioneer Museum is a must-visit. The museum showcases the town's history through exhibits and artifacts, including a vintage fire engine and a stagecoach. The museum also offers guided tours, which provide a deeper insight into the town's rich history.
In conclusion, Paso Robles is a great destination for those looking for a relaxing getaway. From wine tasting to outdoor adventures, there is something for everyone in this charming town. Don't forget to include Third Wheel Tours in your itinerary, and be sure to visit the Paso Robles Pioneer Museum to learn more about the town's fascinating history.